Vasundhara Das - A Versatile Girl
Profile | Photographs | Update | Film / Music Reviews | Vasundhara speaks to www.indya.com | On Vasundhara.... | ARTICLES / NEWS ITEMS | Interviews with Vasundhara | interviews .. www.chennaionline.com | More Interviews | Awards and Accolades | Wallpaper | Vasundhara speaks to Screen | MSN Feature : Shak-a-laka baby | Vasundhara's 'Meri Jaan' - Indipop | Vas in Monsoon Wedding | Vasundhara's views | I want to be an all rounder | Murphy's laws | Books I've read....
Update

VASUNDHARA DAS IS MOHANLAL'S HEROINE*
(Source : www.keralatalkies.com)

'Ravanaprabhu', to be directed by Mega Script Writer Renjith will have 'Hey Ram' fame Vasundhara Das against Mohan Lal. Antony Perumbavoor produces the movie for Ashirvad Cinemas and shooting is scheduled to start in April. Sargachitra releases this film for next Onam.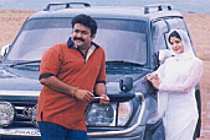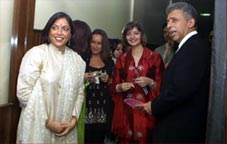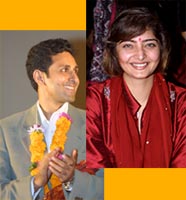 Everyone's invited

(Source : www.rediff.com)

There were more people packed in the foyer of Bombay's Regal Theatre than a can of sardines.
Bombay's rich and famous, some in bridal finery, turned up at the premiere show of director Mira Nair's award-winning film, Monsoon Wedding.

Everyone was invited.
This wasn't just another one of those dos. The proceeds of the show were to go to the Salaam Baalak Trust, Bombay. Founded in 1988 from the proceeds of Mira's earlier work Salaam Bombay!, the trust seeks to empower street children with self-respect and self-confidence.
The day care centres and the night shelter for girls provide Bombay's street children with education for a brighter future. Judging by the housefull turnout and the smiles on the faces of the organisers from the Salaam Baalak Trust, the future is looking bright for our little pavement dwellers.

Perhaps Bombay does have a heart?

Turbaned men with orange and green umbrellas escorted the distinguished guests to the foyer. The nankatai band played on. Claps of thunder pierced the cacophony.
Ex-publisher and editor of Elle, Nirja Shah and Zarine Gupta, a trustee of Salaam Baalak, welcomed the invitees with cardboard cutouts of pink turbans and heavy necklaces. There was kumkum, incense sticks, nose-rings and flowers for the women, too.

Here's a list of who we spotted making their entrances: Neena Gupta, Gulshan Grover, Javed Jaffery, Nagesh Kukunoor, Elahe Hiptoolah, Yash and Avantika Birla, Ronnie Screwala, Dodo Bhujwala, Riyaaz Wadia, Sheetal Mafatlal, Cyrus Merchant and Deepanita Sharma.

The procession wound its way from the Taj Mahal Hotel to the theatre with lamp-bearers and musicians leading the way. The couple, Vasundhara Das and Parvin Dabas, seemed to be enjoying themselves. So did the passers-by.
Joining in the fun was the lead cast led by Naseeruddin Shah, Lilette Dubey and Mira Nair.

All hell broke loose when the baratees and the band swarmed the foyer and broke into an impromptu jig.

Mira was called up to the dais to address the gathering. "This film is a tribute to Delhi, my home, and to Bombay, the place where I learnt to make films," she said.
"We made this film in 30 days to prove to ourselves that you don't need crores to make a film. All it takes is a great script and a great cast."
Like all good things, this too must pass.
The party winds its way back to the Taj for the celebratory spread, the autograph hunters make a beeline for the stars, the band strikes up once again...

Another round of celebrations begin.







Indian Film with All-Women Crew
(Source : www.ifson.org)


With sixteen years of experience in the film and entertainment business, more than 125 films in Tamil, Malayalam, Telugu, Hindi and Kannada to her credit, a national award for best supporting actress for Thevar Magan, Revathi has come a long way since she was introduced as a gawky girl by Bharatiraja in his film Mann Vasanai. The actress has put all her experience in the film she has directed titled Mitr, My Friend. The film is in English, and Revathi is planning to dub it in other languages.

The film is about Lakshmi a small town girl from Tamil Nadu, who gets married to Prithvi a North Indian, born and raised in America. Lakshmi's life revolves round her husband and daughter Divya. Divya grows up and has her own life; the cultural differences between mother and daughter becoming more obvious as the years go by. Prithvi is too busy to understand her loneliness. Lakshmi decides to live for herself, explore life and find her own identify.

Playing Lakshmi is Shobhana who comes to the Tamil screen after a long gap. And Prithvi is Nasir Abdullah, the popular model from Mumbai. Why Abdullah? "Because he fits the bill. I wanted someone who could play a North Indian brought up in America, convincingly," says, Revathi. Preeti Vissa, trained in classical dance in America, plays the 18-year-old Divya. Mathew Philip and Blake Ormsby are also in the cast.

What is striking about the film is that it has an all-women technical crew. "It was not planned that way, it just happened," says Revathi. "Priya, who had worked as assistant to Maniratnam and Suhasini, came to us with a story for a T.V serial. After reading it, my husband Suresh felt that it would make a good subject for a film. It was then that we decided to produce the film and I thought I could try my hand at direction. We got Prabha Koda to do the costumes. It was then that we realised that we could have an all-women technical crew. We searched around and found Fowzia Fathima who was assisting P.C.Sriram. We got Bhavatharini to score the music for us. Sudha Kongara pens the dialogue and the lyrics are by Thamarai. In our crew only editor Beena is an experienced person. She has edited two of M.T. Vasudevan's films, and has won the 'Best editor' award of the Kerala State Govt. Vasundhara Das sings the songs".

And how was it working with the all women crew? Says Revathi, "Women are more organized and pay attention to details. In fact, they are too organized. We shot most of the film in San Francisco. As we reached there the weather suddenly changed and it started to rain. Everything had been so perfectly organized. But then we changed our plans and schedules and everything went on without any hassle."

Revathi says that her husband Suresh Menon was her constant buffer. "Suresh was very supportive and had a lot of confidence in me. I wouldn't have coped without him."

Mitr, My Friend is to be released in June.

Playing A Punjabi Kudi

Courtesy: Stardust
(Source : www.sify.com)

Vasundhara Das made her debut with Kamal Hassan's 'Hey Ram'. Her acting talent was recognised with the film but before we could know it the actress surprised us with yet another talent she possesses. The lass is a singer too and a damn good one. She soon cut her album 'Meri Jaan' that did well. Besides this, she has also gotten into playback singing and has sung an English song for Aamir Khan's 'Lagaan'.

But that does not mean acting takes a back seat. Mira Nair has recently signed her for the film 'Monsoon Wedding'. "The film is about a happy Punjabi family. Naseeruddin Shah plays my father, while Shefali Chaya is my sister", says an excited Vasundhara.



Photographs from the Tamil film 'Citizen'
Click on the thumbnails for a bigger version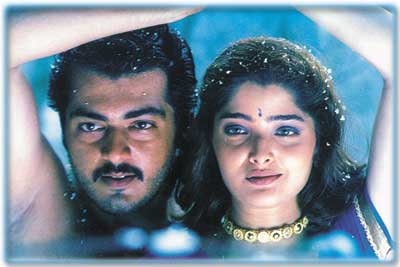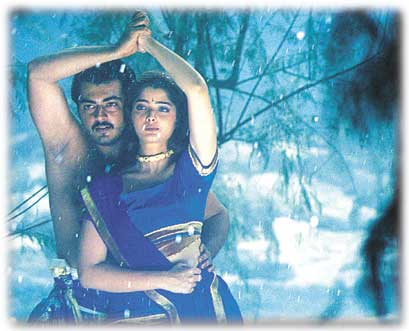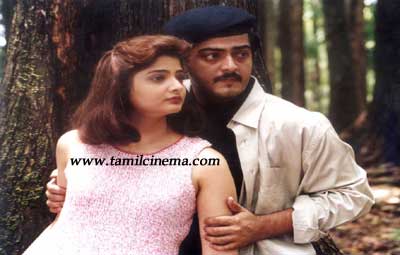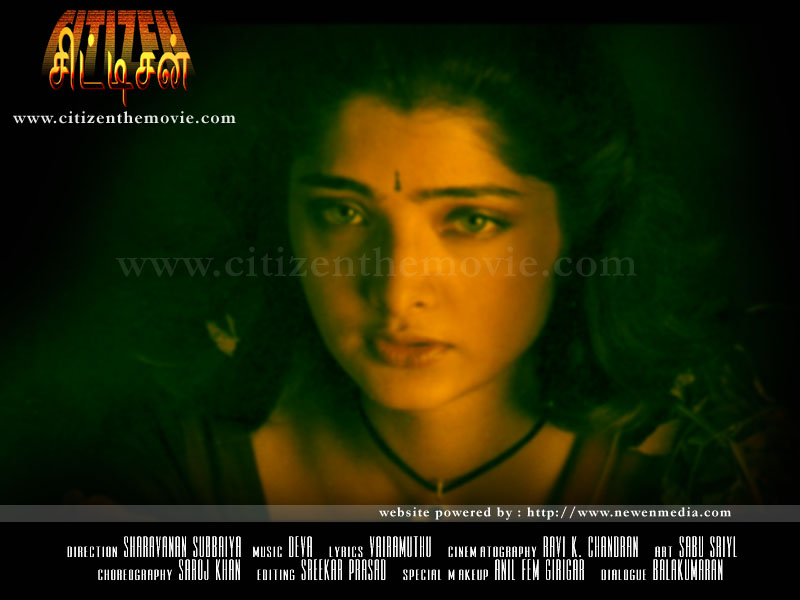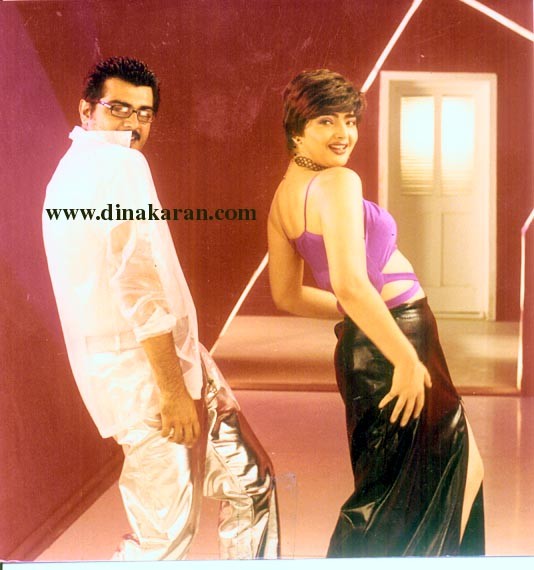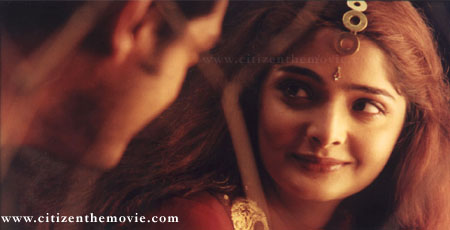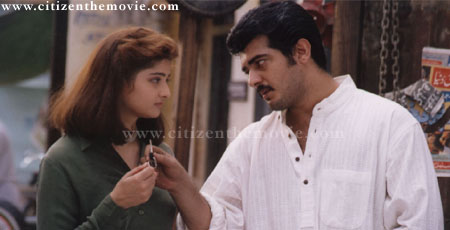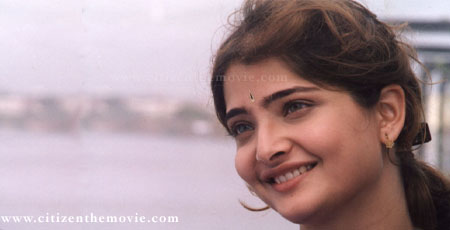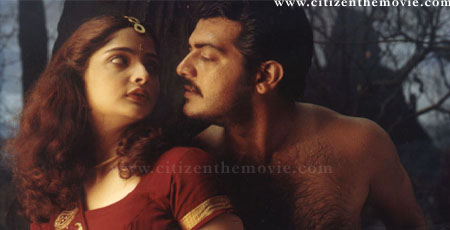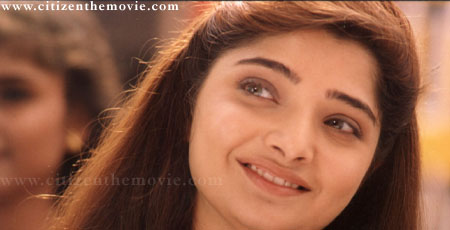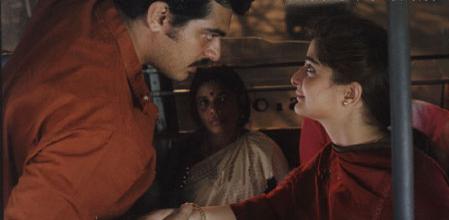 Vasundara Das sizzles in South

This is one babe who's very very hot down south these days. Offers are really pouring in for the beautiful damsel and the Shakalaka Baby Vasundara Das. Although she has kept a low profile staying off the gossip columns, she finds that, whether she likes it or not, the spotlight is on her of late.

Recently Vasundhara has got five projects in her bag two in Hindi and three in South Indian films. And to make it better, she does have big names starring opposite her at that! She pairs opposite Ajit in Citizen, while she is lucky to have Mohan Lal opposite her in Ravana Prabhu, which is to be directed by scriptwriter Renjith. This Malayalam film will be produced by Ashirwad Cinemas and would hit the cinema halls only during Onam this year.

We can foretell that this is going to be one helluva year for one helluva girl.


(Source : www.go4i.com)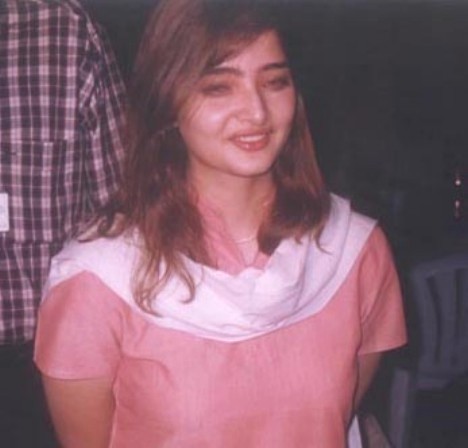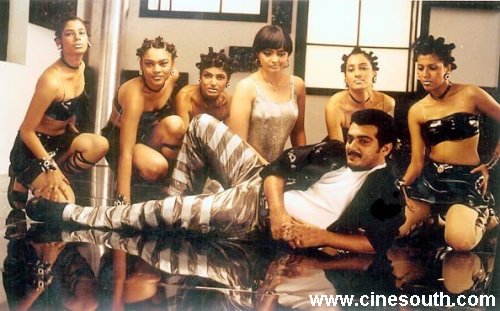 (Source : www.rediff.com)

The saga of films as family enterprises continues, with two more star sons set to make their debuts. The first is composer Deva's son Srikanth, who branches out as an independent composer in Doubles, directed by Pandiarajan with Prabhu Deva and Meena in the lead. A song to watch for is Colourful nilavu, sung by Vasundhara Das -- the green-eyed girl who acted as Kamal Haasan's second wife in Hey! Ram. And, more to the point, the one who sang the Shakalaka baby ditty for A R Rahman in Shankar's superhit, Muthalvan.

Lights, action, camira
(Source : www.hindustantimes.com)

Bachi J Karkaria


The last time it was Om Puri. This time it was Mira Nair. Air Indias Mumbai-London-New York flight appears to be the carrier of choice for our international filmwallahs. Om Puri and I had briefly discussed the merits of Godiva chocolates the only item he bought at Heathrows duty-free before we went off to our rendezvous with jet lag. This was on the way home, and we were already staggering from the New York-London leg of the flight.

Mira and I had a longer conversation because this was the start of the journey out of Sahar, even if it was six in the a.m.

Mira was carrying an interesting bag in burnt orange jute with sequins and elegantly embroidered with the legend, Monsoon Wedding. This wasnt the latest label in the newest line of Export Only India ware thats all the rage on Oxford and Fifth Avenues. It was the name of the film shes just finished making.

Mira had flown into Mumbai from Goa, had been at an all-night cast party, and had come directly to the airport. But nothing like an interested query to make a creative person jump awake. The film is about the four days and nights leading up to a typical Punjabi wedding. Mira had clearly thrown her heart and soul, to say nothing of her nieces, nephews, brothers car and grandmothers jewels into it.

It features Naseeruddin Shah, Kulbhushan Kharbanda, Vasundhara Das, Roshan Seth, Soni Razdan and Vijay Raaz playing a delightful tentwallah.

She wanted to make it in 30 days, go back to basics as shed done right at the start with Salaam Bombay and do it all with handheld cameras. She did, but its turned out to be a big little movie, not the least because of its subject. Punjabi weddings, by their very nature, are 70mm affairs, and Im not talking only of the hip size of the Panjis who plunge into Daler Mehndi-triggered stomping at the drop of a tandoori tangdi.

The film sounded very much like a Hum Aapke Hai Kaun? with a Columbia Film School diploma. It also sounded like a lot of fun, or masti to use a buzzword that Mira herself chose. A lot of song and dance, five interweaving stories about all sorts of love dysfunctional, magical, romantic, comfortable old-shoe kinds and the wedding baraat winding its way in torrential rain.

But mercifully, movies are not all we talked about. My conversation on the subject is somewhat limited, and my only claim to familiarity with the subject comes from the fact that for 10 years my office was on the same floor as, indeed next door to, that of Khalid Mohamed (let me shamelessly drop his name now that hes shown that he can make a film as spectacularly as he can break one).

Somewhere in the conversation, Mira mentioned that what really made the film possible in five weeks was the compulsory daily 90 minutes of yoga for the entire unit, under the able tutelage of Ashwini, an Iyengar disciple shed imported from Mumbai for the task. It helped us through the gruelling 16-hour day, six days a week. It kept an egoless harmonious set, it gave stamina and it provided for such fluidity of movement. I could see the difference in Naseer.

This brought me on to familiar territory, and I pitched in with my bit on the yogic postures that Im coming to grips with thanks to another of Gurujis groupies, Zubin Zarthoshtimanesh. So there were the two of us at 35,000 ft floating on asanas as Air Indias solicitous cabin crew plied us with caring and murg kalonji.

The serendipitous filmi start stayed with me during my week in the UK. From Heathrow, I was driven to Bristol, and on the way decided to make the halt at Longleat, the stately home of the Marquess of Bath recommended by my friend Prem Subramaniam. Prem is the British Tourist Authoritys quietly efficient man in India; and hes the guy whos been selling all those locations to Bollywood.

The stiff upper lip British peerage may never recover from what socialism and death duties have done to civilised living, as theyd known it. If Longleat was first turned into a safari park with rhinos grazing where there should have been sheep, and tigers and lions prowling about the ground as though they were to the manor born, now the likes of Shah Rukh and Aishwarya are cavorting all over the place. Mohabbatein was shot here.

If dancing around trees doesnt quite fit into the traditional ambience of cream teas, never mind. Art has always been about the willing suspension of disbelief.

I spent the rest of the week working on what I was sent to work on down-to-earth stuff like urban regeneration and media convergence, very far removed from magical make-believe of Bollywood, or even the magical realism of Mira Nair. But filmistan caught up with me again before the weekend.

I got off the train at Euston after a gruelling day in Manchester, and was dragged off to Landmark Hotel. Subhash Ghai was being felicitated by the coffee crème de la crème of NRI society at a very glitzy event marking his silver jubilee as a director. Was it London? Was it Mumbai? Or was it the effects of a very lagging jet lag?


(Source : www.vindia.com)

All right, so what is [v] Jammin'? Well, it's a first of its kind show that enables two artists from the Indian music scene to get together and create their own music. An explosive fusion of talent, [v] Jammin' is an inventive, original and path breaking show.

Beginning with two artists meeting up for the first time, [v] Jammin' covers actual jam sessions between the two even as they happen. Where? Obviously in a studio, dummy! What happens at the end? The music composed by the two over the past two days is captured on camera and played during the show aired at 10 pm every Thursday on Channel [v].

Day 1 - Pre-Production Shoot

Dhruv (the chubbier one) wants the song to be organic with a 'vocal groove thing'. Time to consult the Musicians Jargon Dictionary. Vasundhara feels the tune being played to her is a bit limited as far as her vocal range is concerned. They pitch ideas at each other. If music isn't your thing, don't fret' Vasundhara looks kinda cute too.

Day 2 - Recording

One of the best Jammins', this one takes a little over two days from conception to realisation. A&D want the lyrics sorted out before they go any further, so Ashu pens down a few lines in English. This they say will give the song its structure. Everything else shall follow'

The song begins by sounding Indian classical but hey' don't be fooled. Between Ashu's frantic talks with the lyricist, Dhruv's yawning (watch closely for this one' a masterpiece) and Vasundhara's 85th take, the song takes a turn and begins to sound more like a Sheila Chandra tune.

More lyrics, more takes and more studio time is spent till the vocal parts are through. Now A&D take time out to let the swarlin (a sort of violin) player and the bass player (Karl Peters' Oh my Gawd!) do their part.

Day 3 - Video Shoot

There's Vasundhara all over this one. But she doesn't look cute anymore. No' she looks beautiful. Loads of water in the video, which can just mean one thing - another beach video. A&D's style is seen all over the song but too bad they don't figure anywhere on the video.

And just when you think everything is going fine, Ranvir does his 'until the next time then' bit.